013: Digestivo in talks to acquire TikTok
Mipan sususu, nyam nyam nyam
(SB) It's easy to understand why the ancient Greeks and Romans* understood the "dog days" of late summer to be a time rich in maladies and strange fortunes. In New York City, it's hot and sweaty, and it feels like a fight lurks right around the corner. Sitting as I am in the pleasant sea breezes of Los Angeles, I've been thinking about how the dog days might actually transcend climate-based malaise (JS: ok Winckelmann; this is a bad joke for but a small number of subscribers and to the rest, I apologize). For most of my (ever lengthening) life, the years have been organized by the rhythms of the academic year: spring's anxious joy blooms into summer's stultified exhale, which finally gives way to the bracing nostalgia and excitement of autumn. Sitting in my high school home, I've been thinking a lot about education and listening to a lot of radio programming about reopening and segregation and what this sad and strange crisis is going to feel like as we wind into the fall.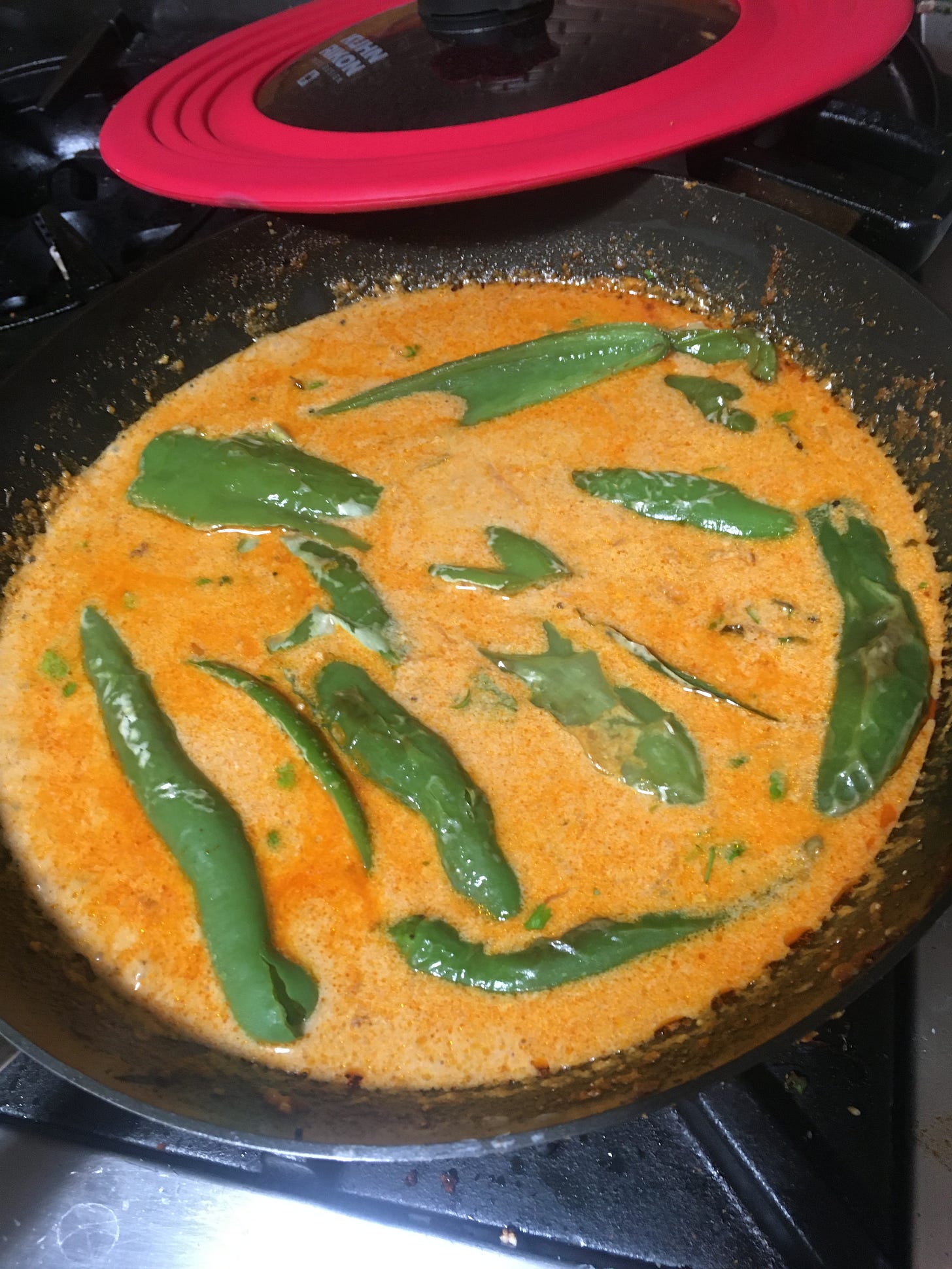 Mirchi… su su su…
Despite doing some version of staying-at-home for the past five months, I haven't figured out much in terms of what kind of routine feels good. Both my needs and future seem constantly in some state of flux, and I find myself figuring out new routines, replete with their own bad habits and joys, every few weeks. I frequently need to remind myself that I am doing my best, and I recommend that to all of you, as well. This week, I made: 
*My brain is so poisoned and I am so afraid of Classicists (JS: same except for these) that I thought about if this was an offensive and/or reductive grouping for about 7 minutes.
(JS) Woof, dog days indeed. The "deep summer malaise" is here and we are leaning in ladies!!!! Hard co-sign on everything Salonee said. August has always been a sort of liminal month for me, an adult child, PhD, but this time around instead of navigating a course catalog on a beach, I'm perusing the NYSOH marketplace within range of my rackety-ass window unit. I scroll and scroll, trying to decipher which of these plans might offer me something of substance, perhaps not unlike the computers fielding my LinkedIn resume (a whopping 22 views last week; "your work and accomplishments are being recognized," they boldly proclaim). The temptation to skip town and move into Salonee's high school home remains strong, but my extended adolescence must be stopped. Never Have I Ever this is not.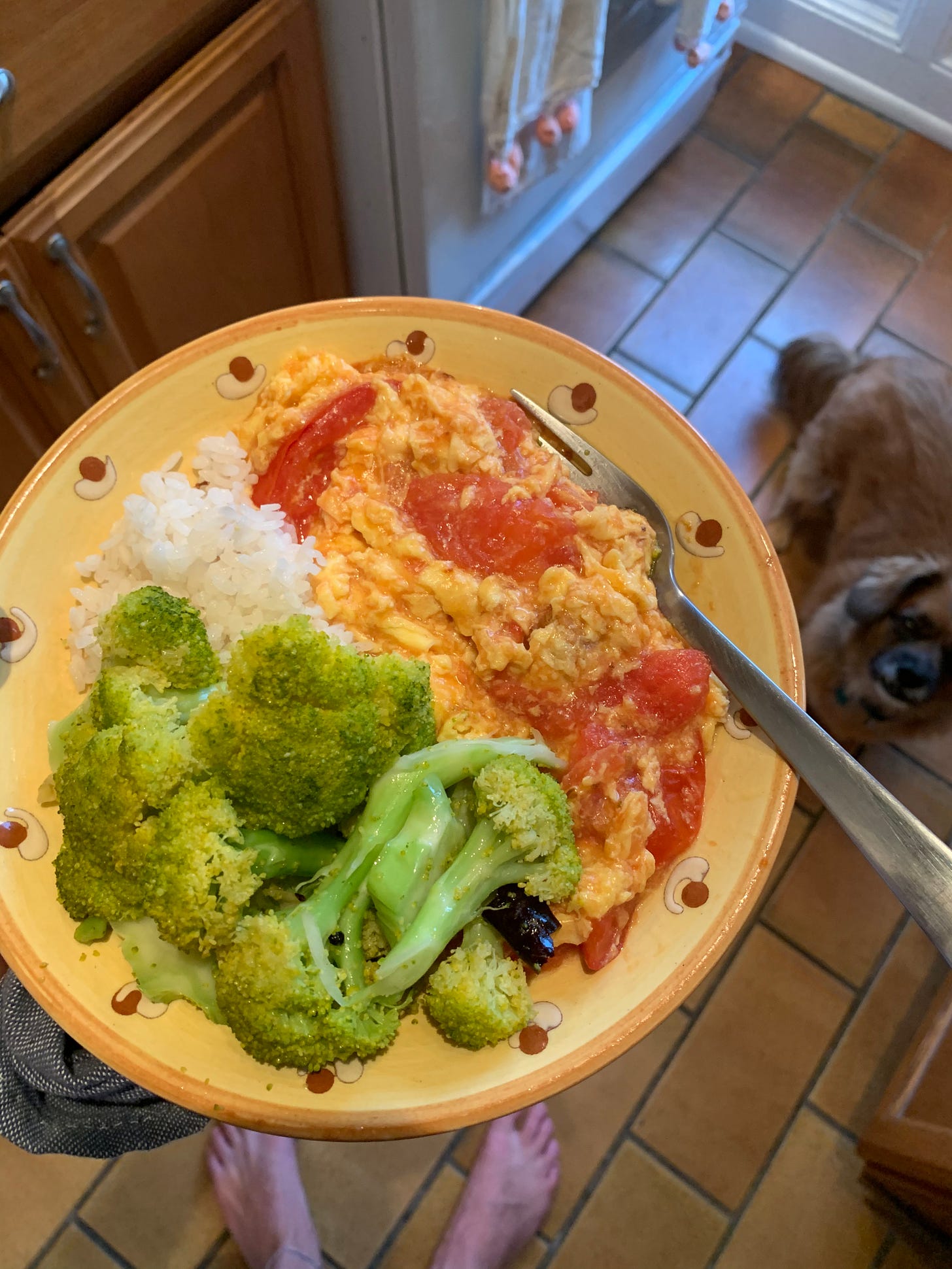 Mi eggs… nyam nyam nyam…
At the very least it helps to know we're not alone: this week's Call Your Girlfriend, featuring a conversation between Aminatou Sow and Zadie Smith, unpacks (among other things) summertime sadness, writing as work, home, and self-doubt, particularly during the pandemic. I'd recommend it to anyone feeling a little too in their head and a bit out of whack these days. At the risk of repeating myself, I'll say once again that it's been such a pleasure sharing recipes and food stories with you all, providing me with the smallest bit of routine amidst all this uncertainty. Here's what I've been eating:
DADDY LESSONS: Biryani 
(SB) In this new section, created so that our newsletter does not fall apart while I am with my parents and lazy, we'll be sharing wisdom and recipes from our parents. Just like Instagram yogi's (and Jake) have a "show pose" to whip out on scenic hills and beaches, my father has a couple of "show meals" he makes for beloved guests. These meals are usually all-day (sometimes multi day!) cooking affairs that have several components, some new and some honed over several years of practice.  Biryani is one of these meals. While it is described (thoroughly) by everyone's favorite queer South Asian chef/chemist Nik Sharma as a "South Asian one-pot dish in which [meat] or a mixture of vegetables is layered with rice," in his very informative biryani primer, it is not the kind of one-pot affair marked by speed or simplicity in this household. 
Before diving in, I should take a step back and note that there are almost as many biryanis as there are regions and cultures of India. My dad likes to experiment with all of them. Particularly beloved to me are Kerala-style chicken biryanis and those involving a long simmered tender goat. In most variations, there are a couple of patterns. Meat is usually marinated in yogurt, ginger-garlic paste, and spices over night. You want a deep and heavy pot to layer and cook your biryani in (there are also several pressure-cooker biryani recipes here for Instant pot heads). It's especially important for your cooking vessel to have a tight seal — think heavy-lidded Dutch oven. When making a Hyderabadi dum biryani, my dad has been known to seal the seam of his Dutch oven with a layer of atta — dough, essentially — which makes for a nice, steamy reveal on the table.  He also notes that properly slicing, drying, and caramelizing onions is an important and labor intensive step. He likes to slice them on a mandolin, drain them in a colander (sometimes outside) and then slowly roast them in a convection oven for several hours.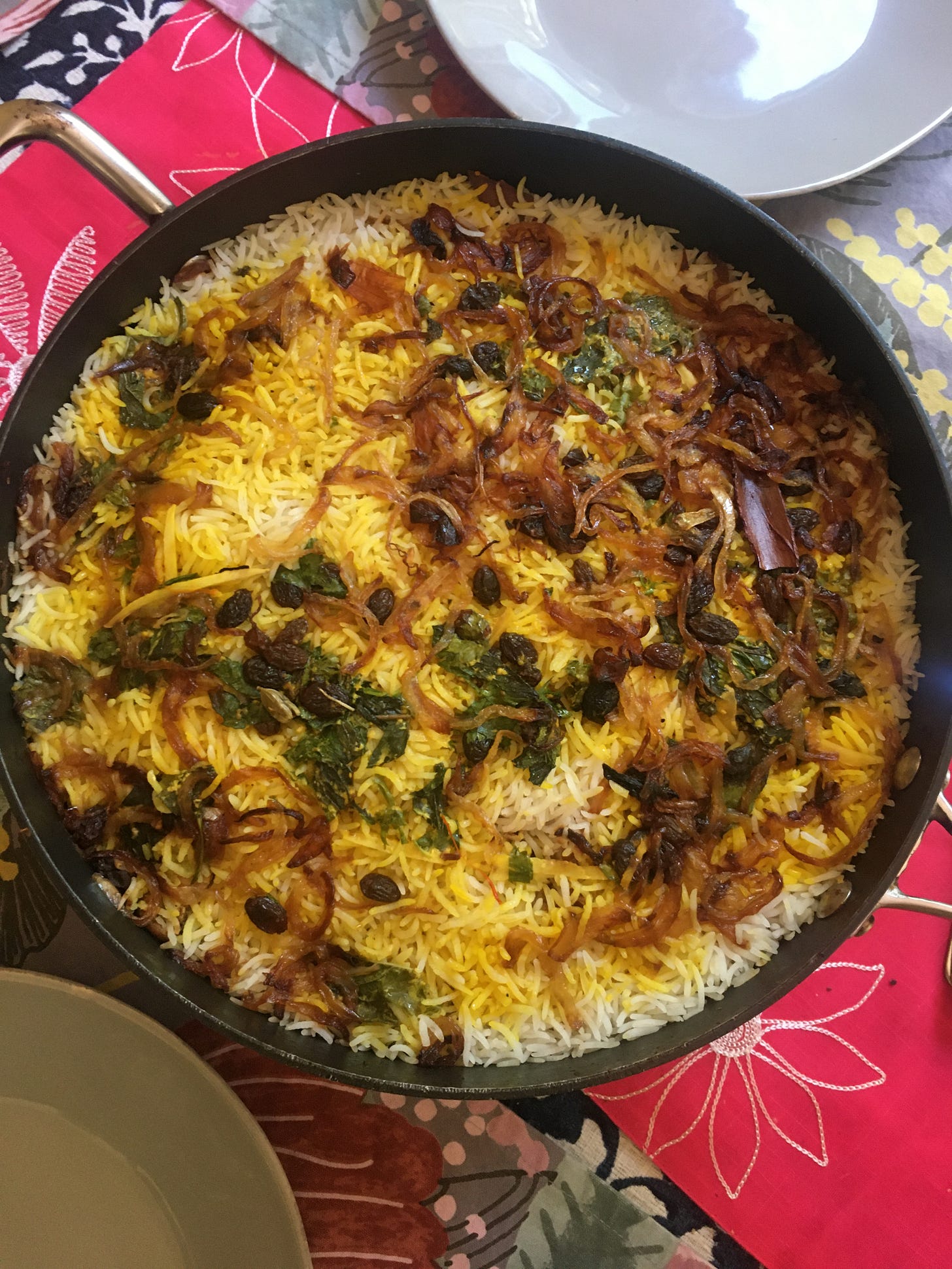 Vivek Bhaman maintains saffron is "better than tryptophan"
This week, he made Ranveer Braar's chicken biryani, which was relatively light on thee ghee (my dad also warns to beware of biryani recipes that overwhelm rice in fat — it shouldn't be a greasy dish!), studded with sweet raisins, and fragrant with saffron (JS: btw saffron… is political!). He also served mirchi ka salan, a gravy of blistered Anaheim peppers simmered in a yogurt, tamarind, and coconut sauce commonly enjoyed alongside biryani in Hyderabadi cuisine. We savored our biryani with a sweet Riesling, and, as is customary, a long afternoon nap (JS: so much napping in this house, chee chee chee). 
As I relay this all to you, I am struggling to make some sort of pithy reference to the inter-communal possibilities of biryani, beloved by Hindus and Muslims across the subcontinent. Salan is an Urdu word, I want to begin! (JS: Urdu… that's camp; and thus I've exhausted my bad art history and linguistics jokes for this week). Unfortunately, I don't know how much I believe that food can be a metaphor for unity in communities persecuted by a Hindu ethno-nationalist government. On August 4th, Hindu nationalist groups revealed a giant billboard in Times Square celebrating a temple on the site of Barbri Mosque, which was violently destroyed in 1992, leaving almost 2000 Muslims dead. There were protests, dogged in the heat and rain. The next day, August 5th, marked one year of India's illegal and abusive occupation of Kashmir — a period marked by misinformation, internet blackouts, and violence. In a few days, the Indian and Pakistani states (and their diasporas) will celebrate their dual independence days, separated by the stroke of midnight on August 14th and 15th. This year, I find myself thinking that it is both an occasion for celebration, but also for mourning. 
---
TRASH TALK: SAVORY SCRAP TARTS
(JS) Lately food internet's been abuzz with galettes galore. These freeform pastries are a forgiving alternative to pies that can be thrown together quickly for a weeknight dessert, but they also shine as a vehicle for savory flavors. Much like a frittata, the tart is a tabula rasa, ready for repurposing fridge odds and ends, though once again I would caution you against the straight kitchen sink approach. Instead take a page from the Natasha Pickowicz playbook and layer your flavors with care. I loosely followed her recipe to use up some lingering fingerlings and half a head of radicchio, but her approach permits ample substitution for whatever you have on hand.
Start with her buttery pâte brisée, an easy dough made with the food processor (if you don't have one or simply prefer to build your crusts by hand, try this recipe from Alice Waters). You might experiment with some whole grain and alternative flours, swapping in something like spelt, rye, or buckwheat, but be mindful of how they affect gluten development and hydration (as a general rule of thumb, I wouldn't swap out more than ⅓ of AP flour).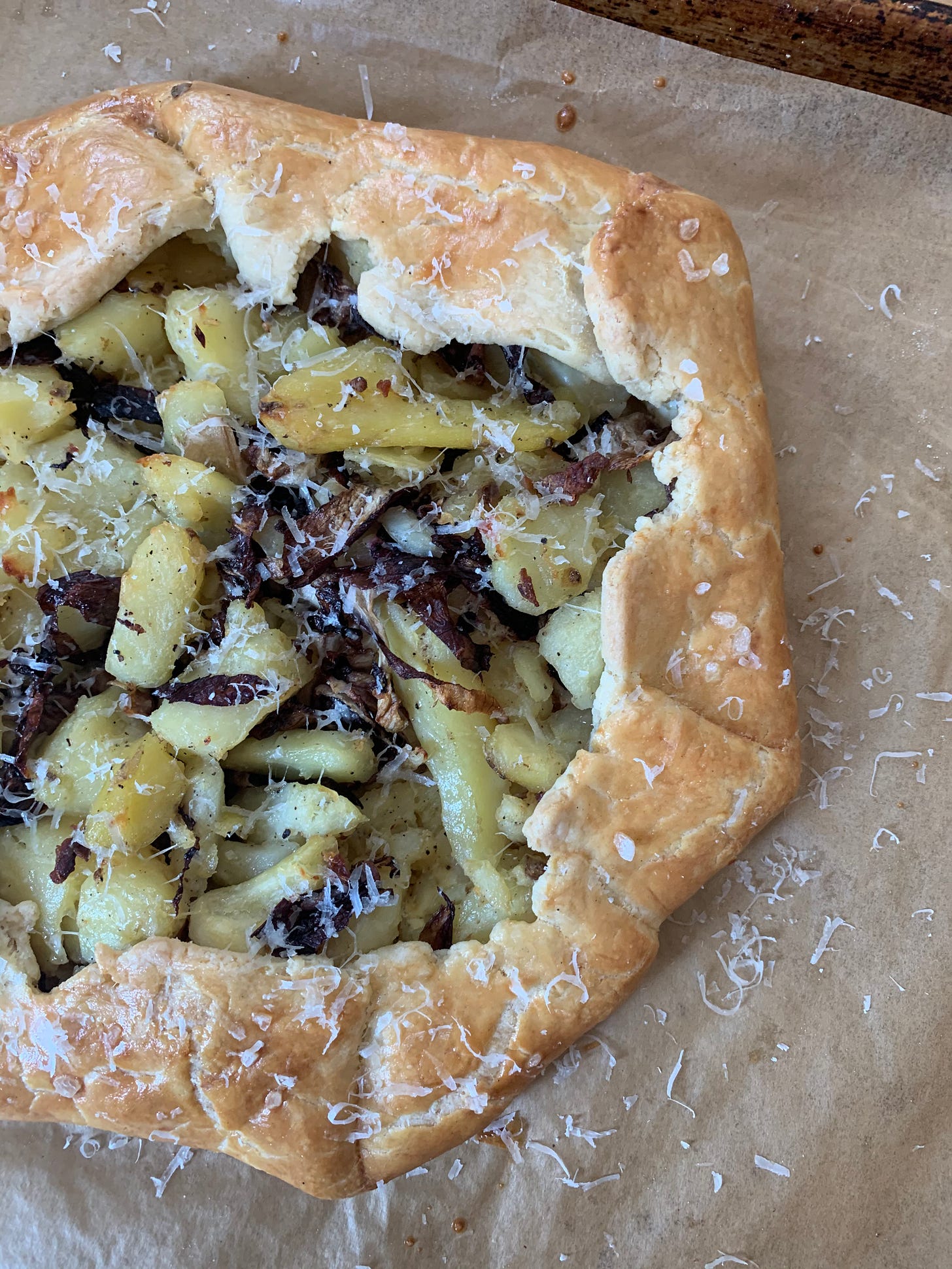 Mi taaaAAaAaaAaAaaaAAaaaAAaart
A layer of dairy offers a hint of acid and helps hold everything in place. Natasha's recipe calls for ricotta and provolone, but feel free to use what you have. I opted for sour cream, spruced up with a little lemon zest and cracked black pepper (I'm already envisioning a potato chip-inspired sour cream and chive tart, flavored with onion powder, but that's for another day). Bechamel would also work, but in lieu of dairy, you might try olive pate or a pepper paste like ajvar.
Next come your vegetables — some can go on raw (sliced tomatoes or zucchini), while others will benefit from cooking in advance (roasted squash, caramelized onions). I boiled and smashed my potatoes, then tossed them with shredded radicchio in olive oil and chopped anchovies, but an herbaceous chutney or salsa verde might be nice. You can also experiment with leftovers — perhaps some of those marinated veg I suggested last week.
Fold and brush your tart with an egg wash then bake at 350° F for 45 minutes or so, until your crust is golden brown. Enjoy with a light and herby salad tossed in a punchy, acidic dressing, served alongside or piled on top. (SB: Sorry to be this person, but also maybe a nice chilled ~orange wine~)
---
TALKIN' SNACK: Makhanas
(SB) Missing the overpriced snacks at your high-touch yoga studio? Girl, same. In this new feature, we'll be playing with some home-spun versions of things we love but feel bashful paying for regularly (JS: resisting some playful anti-Semitism here). Yes, I do go to Erewhon, which is across the street, way too often. Luckily, I have a partial remedy: phool makhana. While these babies retail at most resale establishments for upwards of $7 a pop, you can scoop a big bag of phool makhanas at most South Asian groceries for far less.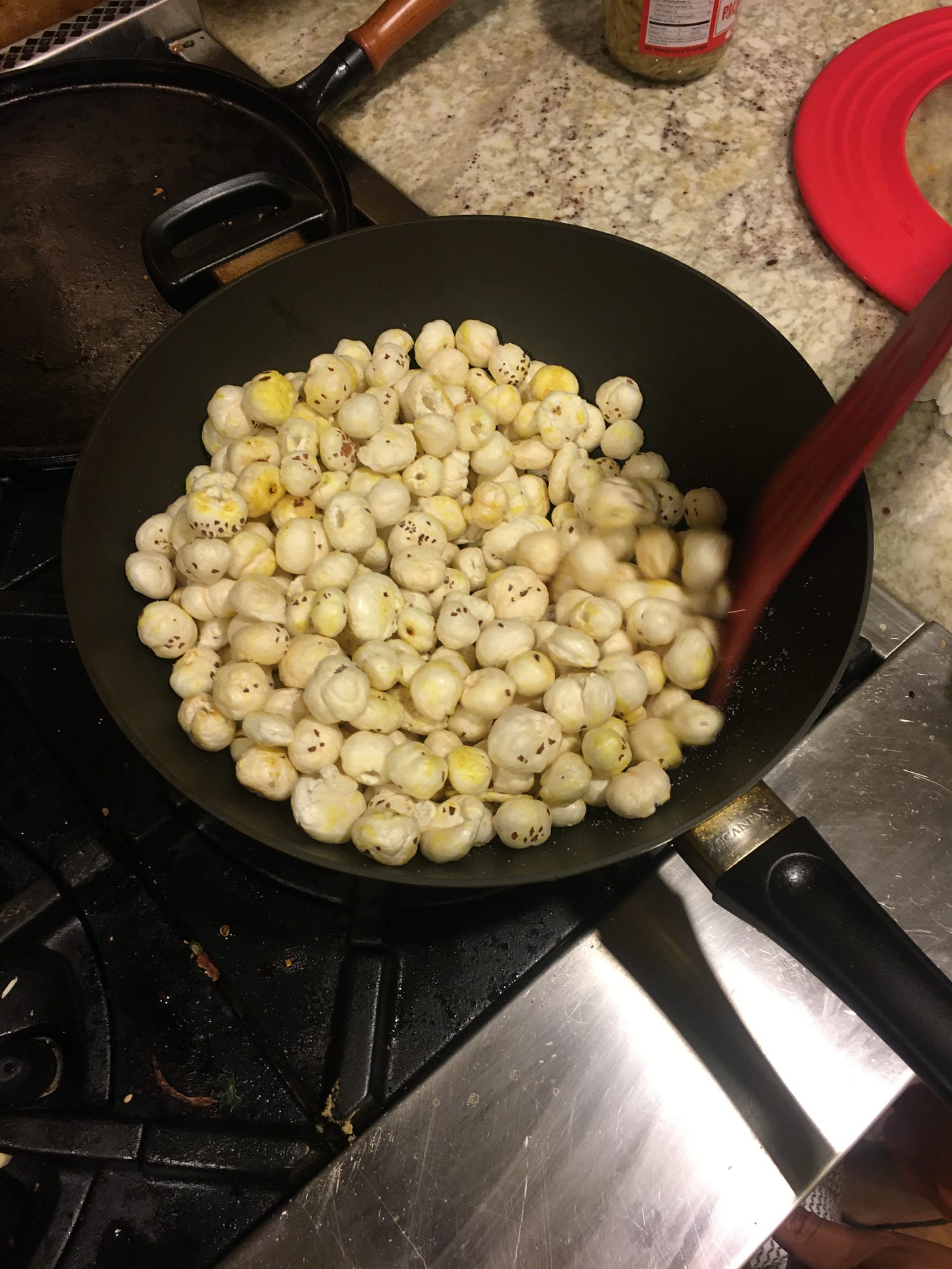 susususususususu
To enjoy them in a crunchy popcorn style, warm a tablespoon or so of olive oil and turmeric (omit if you're going in a sweet direction) in a large pan (JS: *mi* pan?) and throw in the soft puffed lotus seeds. Stir them around until they seem roasted, and then transfer to a bowl. Be patient, and let them cool — this is how they get crunchy! Top with salt, or Trader Joe's chili lime seasoning, or nutritional yeast, or whatever you like to top your crunchy snacks with. 
---
PERMANENT ROTATION: Another Deb Perelman dessert, if you can believe it. These apricot pistachio squares are a one (food-processor) bowl wonder, and you can easily swap out ingredients for the stone fruit or nut of your choosing.
---
WISH LIST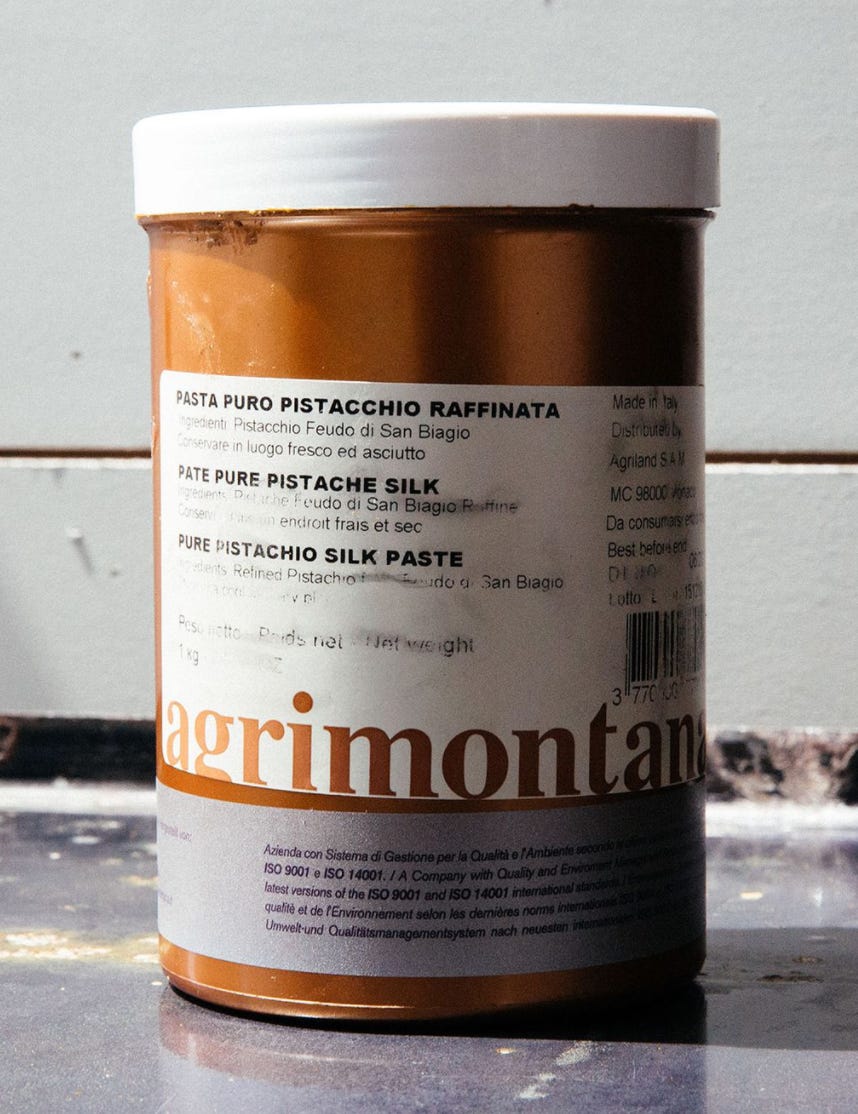 (JS)  While the above Smitten pistachio paste is indeed très riche, my inner hedonist is tempted by this $100/kilo tub of Agrimontana Sicilian Pistachio Silk, praised by Saveur as "the silkiest, nuttiest, most explosively pistachio thing you've ever tasted."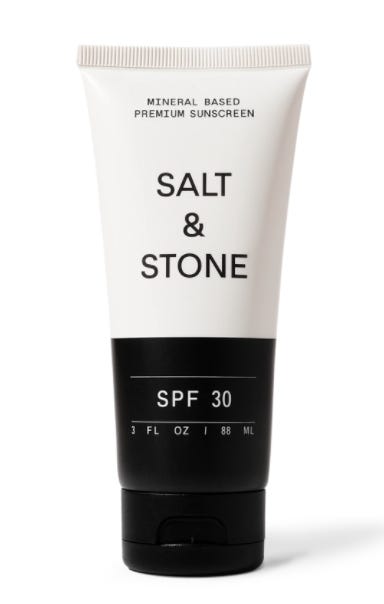 (SB) A high-quality mineral based sunscreen. Our individual choices are but a small speck in the hellscape of ecological devastation ravaging the planet, but I now spend all the free time I can staring out at the sea and don't like the idea of a chemical sunscreen hurting those coral reefs!!! Sadly, mineral sunscreen often leaves me looking like a ghost. I've been considering some allegedly pallor-free options from Pipette (I am baby), Eleven by Venus Williams (!), and trying out a tinted moisturizer by Raw Elements. Jake recommended a Salt & Stone number for laying out.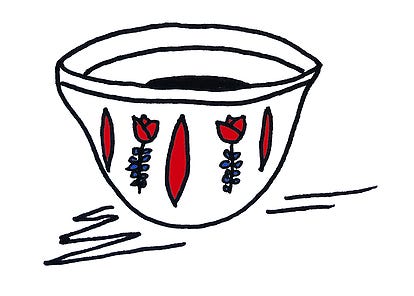 (JS & SB) Many are organizing to raise vital relief funds for the people of Beirut in the wake of severe grain shortages, massive political upheaval, and the shock and grief that followed last week's catastrophic explosion. The Middle East Archive Project has compiled a growing list of projects providing aid via credible NGOs, including many artist and chef led initiatives. We're preordering a copy of Just Call it Lentils, a collection of recipes, drawings, stories, and games from Lebanon, with all proceeds benefiting survivors on the ground.