015: Hair of the Dog Days
Pour one out for National Dog Day and the end of summer 2020
(SB) Readers and community, we miss you and being together. It both goes without saying and bears repeating. I hope that you're drinking a lot of water and trying your best to sleep for at least eight hours, and moving your body a little bit. Those are the items on my daily checklist that feel the most obvious, but that I'm most likely to skirt over in tough times. I'm heading back to the East coast this week, and have been struggling to find a helpful way to talk myself through leaving my family again. Co-star and The Pattern have both suggested that meditation will transform my life. While some may be able to conjure more adult responses, I've been approaching the whole scenario with the same anxiety I brought to events like "going to daycare" and "spending the night at a random friends house." Do you think I can call Alaska Airlines to pick me up in the middle of the night?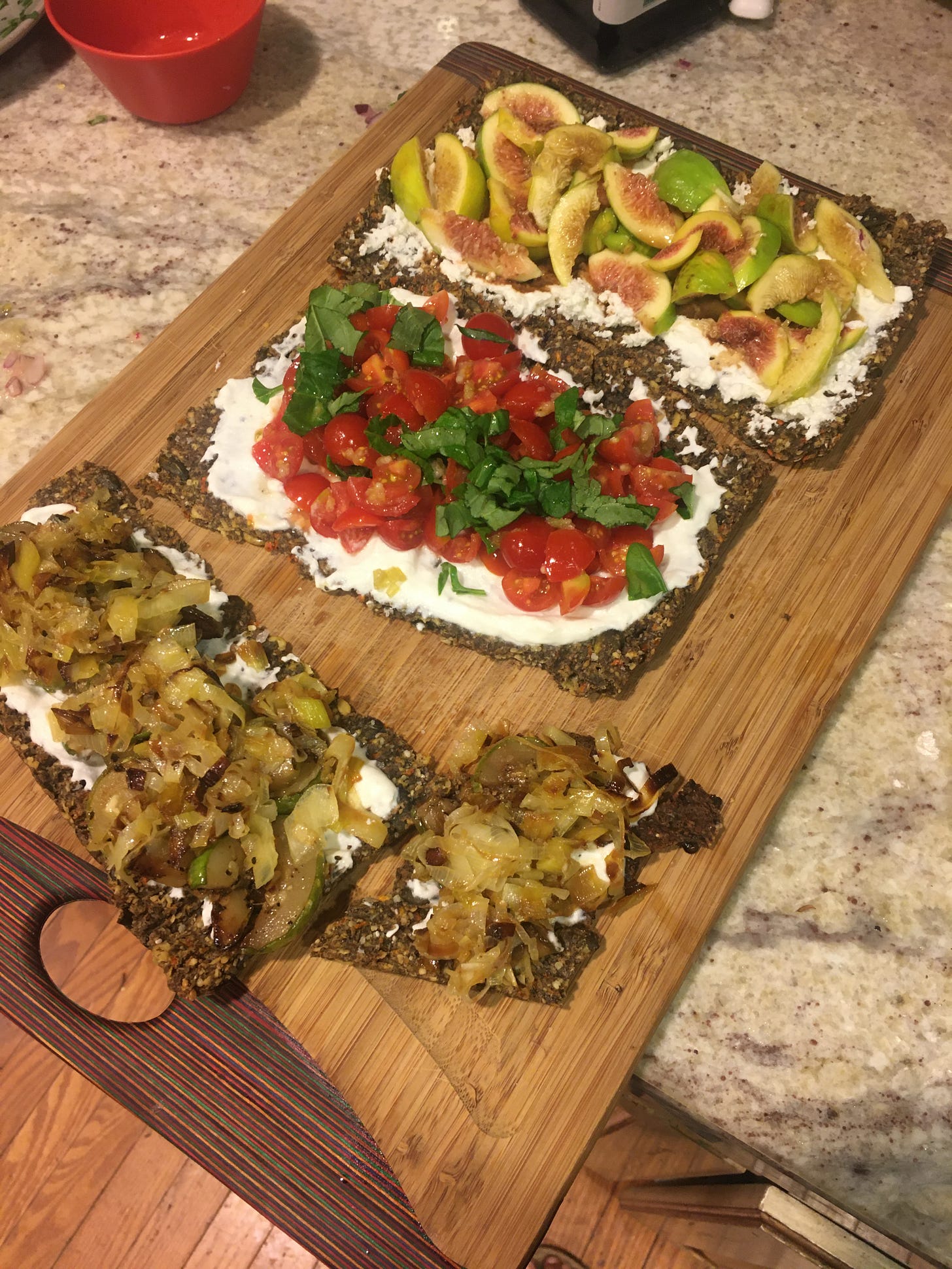 Welcome to my California Pizza Kitchen
Some things that have been keeping me company during this weepy and turbulent mental health week include earnest skincare Tik Tok, the roller-coaster workplace drama of Kristin Cavallari and cohort, and eating. This week featured: 
A trio of buckwheat-seed-crust pizza: crisped leeks and ricotta, a classic tomato-basil, and figs, goat cheese, and balsamic honey. 

Ceviche, again, but this time I made it with halibut from Wild Local Seafood.

We had some very tasty meals made by others, including banchan from Perilla LA and IMHO, one of the top 5 sandwiches in the world and iconic high school lunch: the roast beef on croissant from Donut King on Pico & Lincoln in Santa Monica. 
(JS) Friends, I'm going to keep it brief today. We recently lost my grandpa after a relatively brief battle with esophageal cancer, so I've spent the last few days driving back and forth between New England and Philadelphia for some frustratingly minimal, COVID-compliant funerary procedures and catching up with family over the phone. Despite my questioning attitude toward certain Jewish customs (read: kashrut), I've always weirdly enjoyed sitting shiva, processing grief and remembering a life well-lived at home with your closest friends, relatives, and (at least in Ashkenazi circles) an abundance of bagels and schmear. Given the circumstances, we've had to hold off on collective mourning for now, so (perhaps as with everything these days) things continue to feel a little half-baked.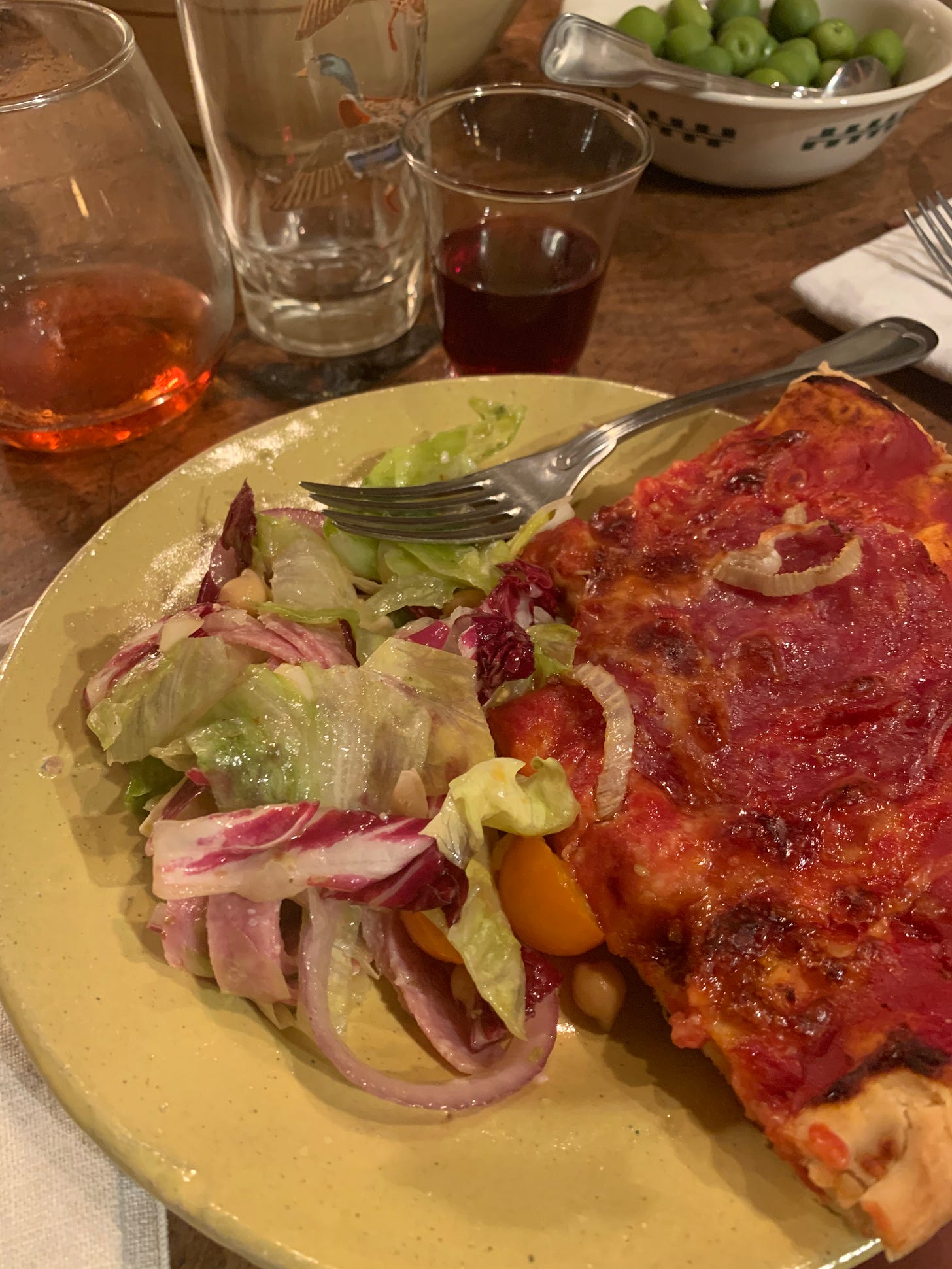 The only time salad has ever given pizza a run for the money
I've managed to abscond from the city to sneak in a few more days out of doors, indulging in vitamin D and late summer produce, but I'm craving togetherness in a different sort of way this week. To no one's surprise, I've relied on cooking as a distraction, turning out the following non-traditional bereavement fare:  
DADDY LESSONS: Impy's Fried Chicken Kebabs
(SB) A few years ago my dad took me to one of his old haunts in Bangalore: the Hotel Imperial, a veritable institution of chicken kebab on Residency Road. I wasn't quite burning the midnight oil out on the town when we left Bangalore in 1999, and had never been — but late night kebabs at "Impys" were a beloved part of the city for my father.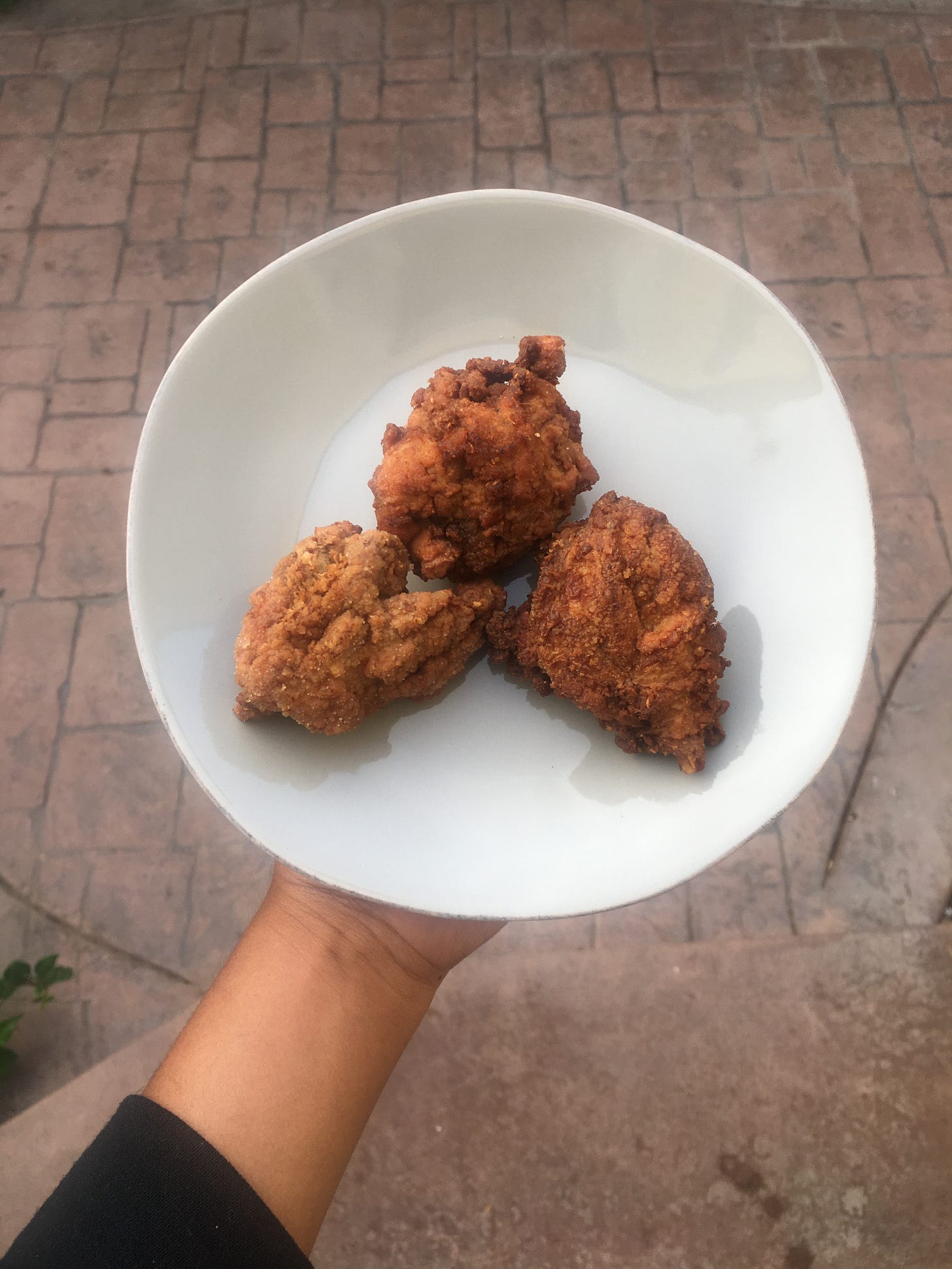 U up???
Hotel Imperial now has a few locations flung across the diaspora, but they haven't yet made it to California… compelling my dad to recreate these himself. The full recipe is included here, but there are a few things that make these bone-in fried chicken kebabs kind of quirky and kind of different. First off, they're marinated with ginger-garlic paste, some spices, and a combination of corn flour and all purpose flour. The whole mix sits for several hours (ideally overnight), allowing the batter to take on some of that flavor. Once the marinated kebabs are brought to room temperature, dusted with rice flour and deep fried in oil (Vivek says it should remain between 335-350°F!!!) flavored with a few curry leaves. 
Drain them the way you would any fried chicken — drying rack, paper towels, brown paper bag, dealer's choice — and serve with a yellow dal and ghee rice. I think that they taste best if you eat everything with your hands and a little yogurt.
---
HOT IN HERRE: Cold Poached Chicken with Fixins
(JS) The phrase "poached chicken" may conjure up images of sad and under seasoned plates, rubbery diet fare designed to maximize nutritional value and minimize effort, but it need not be this way! With a few tricks from traditional Chinese cookery, you can throw together a flavorful and satisfying meal with a bonus stock to boot. Bill Leung from The Woks of Life explains that Cantonese poached chicken or bai qie ji is usually made using a whole chicken, including the head and collagen-rich feet, but if you can't find one then a smaller, free-range (ideally organic) bird should yield a favorable texture.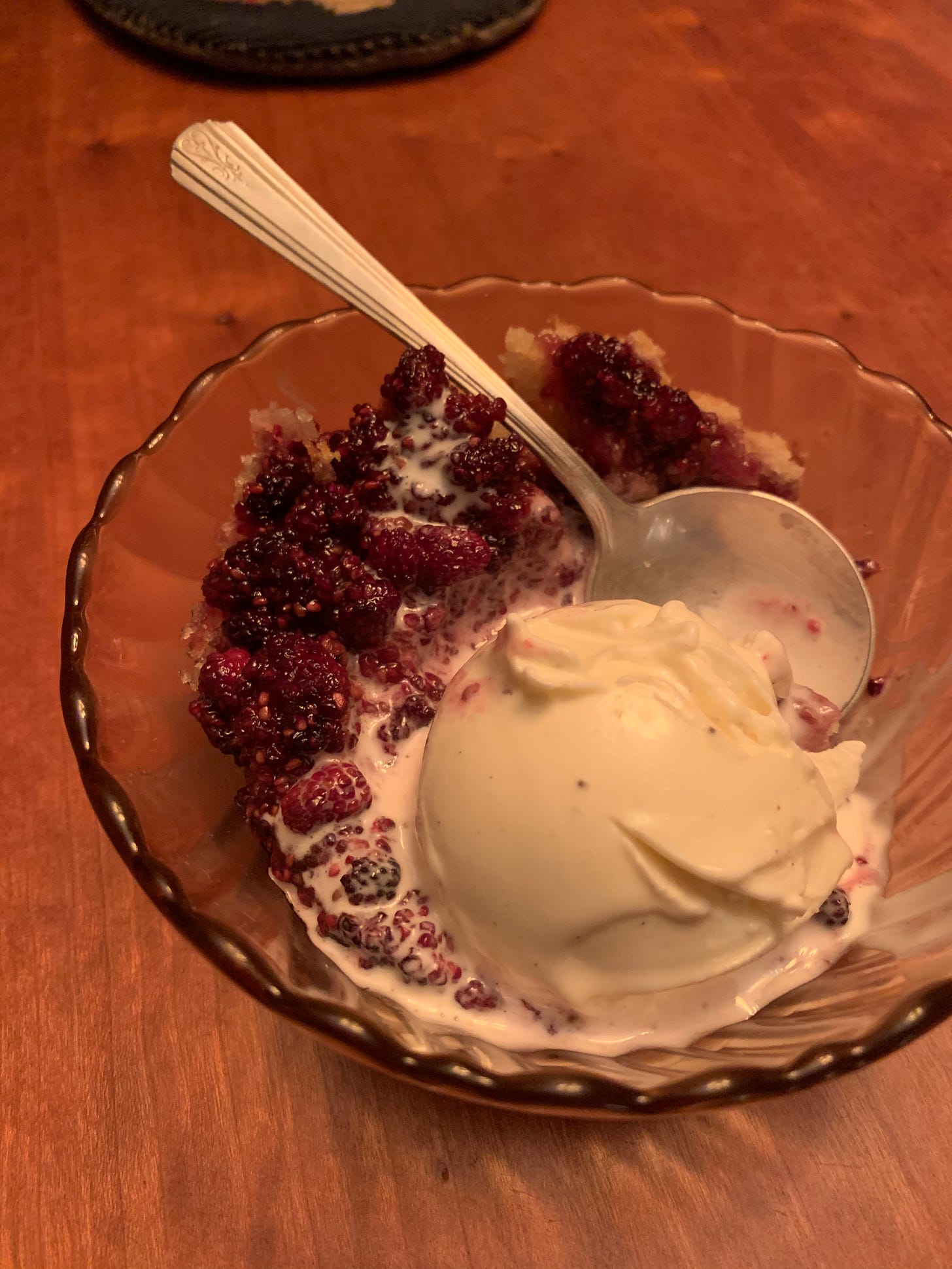 Guess who forgot to take a picture of last week's chicken
Poaching a chicken is a delicate practice, and careful temperature regulation is key (if you're looking for something quicker to try, use bone-in legs or thighs for Judy Leung's poached chicken with ginger scallion sauce). Bring your chicken to room temperature and rinse inside and out to remove any spare feathers or giblets, being careful not to remove or tear the skin, as this will ensure a moist and silky result. Fill a pot with just enough water to cover your bird, add a couple scallions and sliced ginger, and bring to a boil. Slowly lower your chicken into the pot and watch; as soon as the water returns to a boil, carefully lift the chicken out of the pot to empty any colder water that may remain trapped in the cavity. When the water returns to a boil, add the chicken back to the pot, lower the heat to a light simmer and cover, cooking for about 35-40 minutes (or 10-11 minutes/pound). When the juices run clear, carefully remove the chicken and submerge it in an ice bath to rapidly cool it and stop the cooking process. Brush the chicken with some fat from the poaching liquid or oil, and carve to serve.
Bai qie ji literally translates to "white cut chicken," with "white" referring to the minimal ingredients necessary for its preparation, but you can take this dish in any number of directions with a couple condiments and sides. The Leungs recommend dipping bai qie ji in ginger scallion oil and soy sauce, but you could also use their poaching technique for Hainanese chicken, served with three signature sauces as well as rice cooked in the leftover stock with garlic and chicken fat. I also wouldn't judge you for tossing some poached chicken onto a mountain of shredded cabbage, carrots, and cilantro with crispy wonton skins and a hot mustard dressing, for a delicious chicken salad that's only Chinese in name. I quite like Chrissy Teigen's variation, but if you want to go full Kardashian try Wolfgang Puck's '90s pièce de résistance.
---
USE A CONDIMENT: Coriander Honey
(SB) Neither Jake nor I can find the exact recipe for this treat from Missy Robbins' Breakfast, Lunch, Dinner...Life!, however, I'll argue that you really don't need one. Start by lightly toasting a handful of (whole) coriander seeds and crushing them with the side of a heavy knife. They should crack a bit, but remain largely intact — some whole ones offer a nice crunch. Gently heat half a cup of good honey on the stove, and throw in the toasted seeds. Stir for a few minutes and transfer to a clean storage container. Leave for a few hours to let the flavors combine; this should last you a few weeks at least. This honey makes a great drizzle for both sweet and savory foods; the original Missy preparation with stone fruit and yogurt is a seasonal delight, but I've also enjoyed this honey on sweet cherry tomatoes with cheese. I bet it would do nicely with fried chicken.
---
PERMANENT ROTATION: Cookie-adjacent maple scones from Adair Country Inn, adapted/perfected by boyfriend of the newsletter David's mother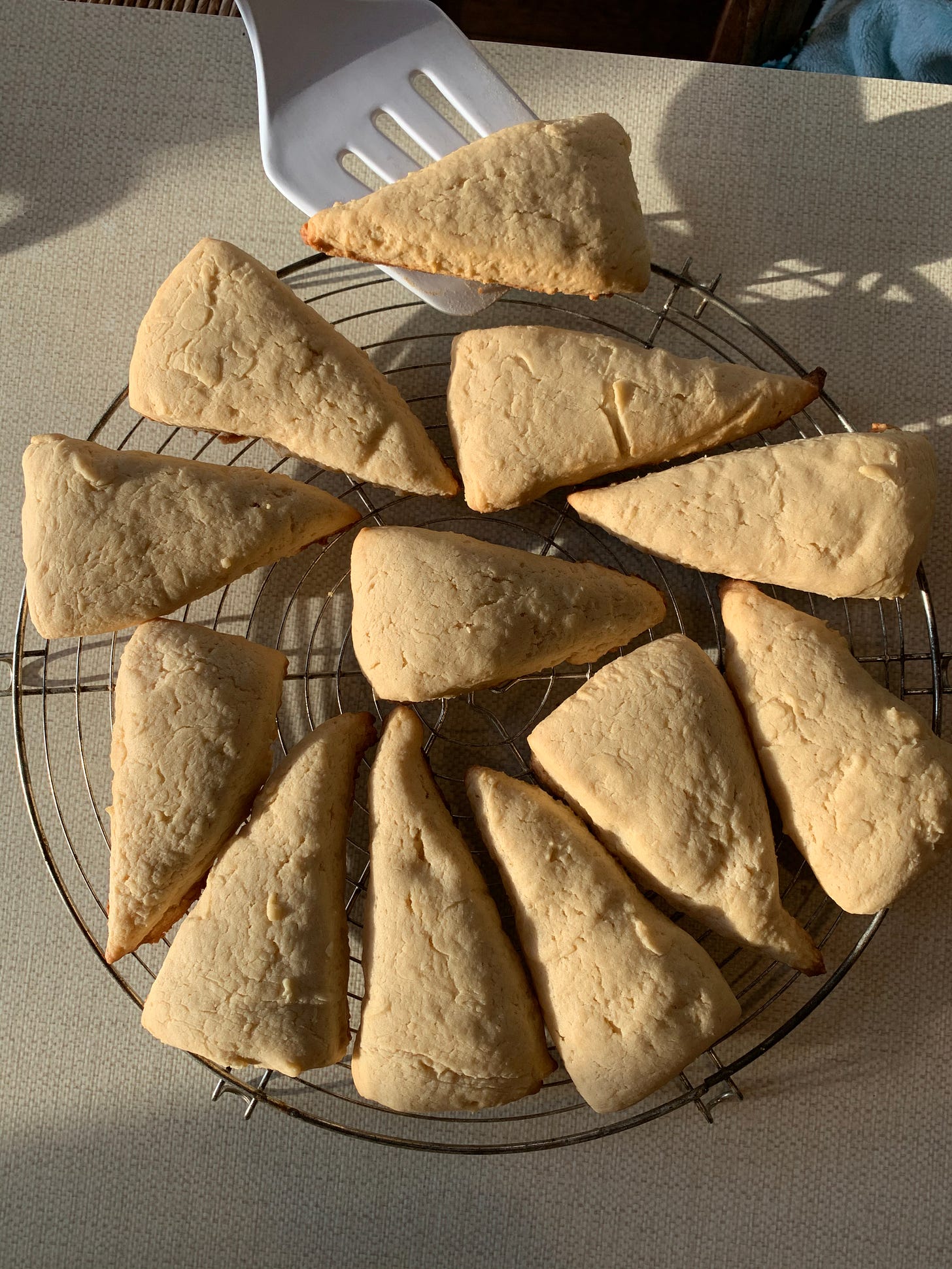 NB: these freeze exceptionally well
---
WISH LIST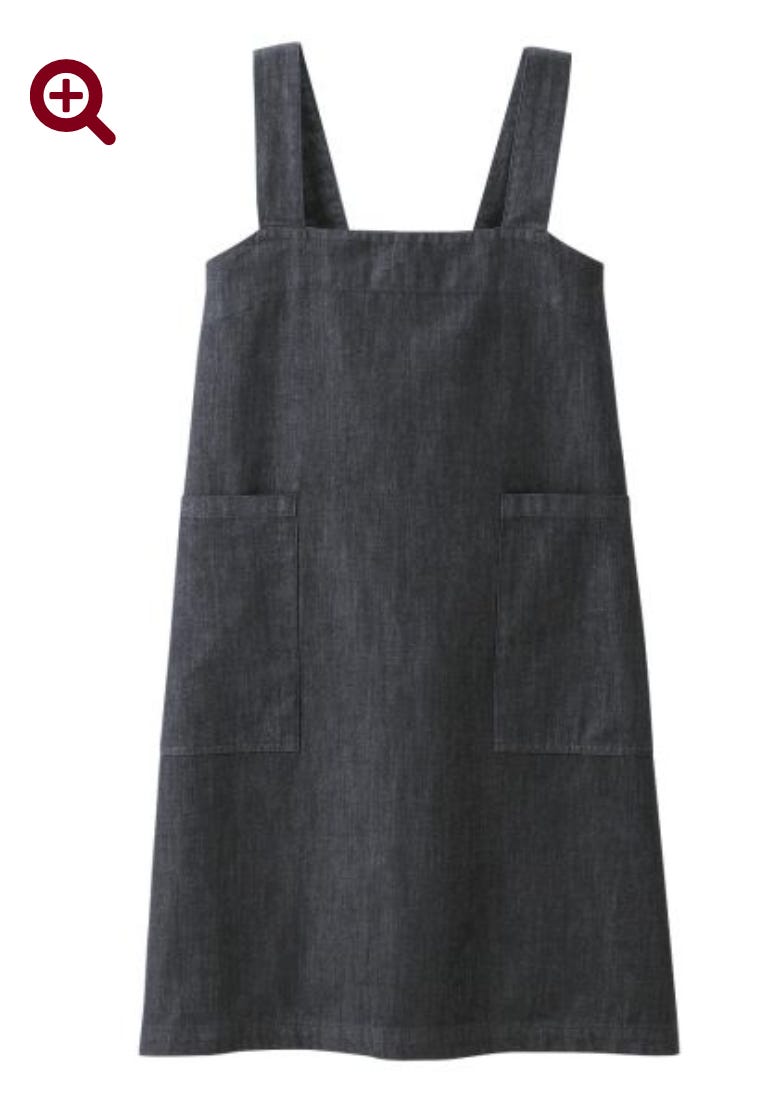 (JS) You may be surprised to learn I've never invested in a quality apron. Ever the linen head, I'm tempted by this chambray version from Alder and Co, but thinking practically about food stains and frequent washing, I'm probably better served by this denim pick from Muji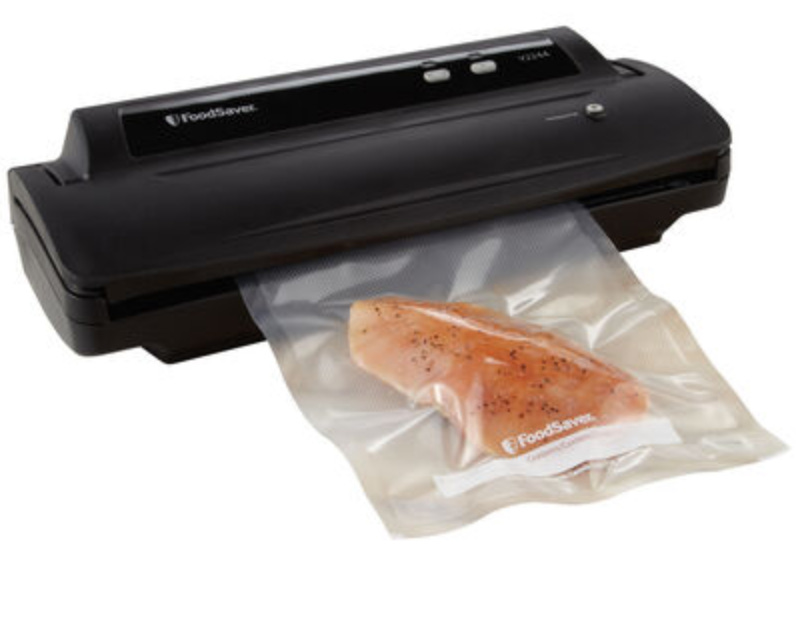 (SB) I'll be returning to the city this week with a suitcase full of vacuum sealed dhansak, thanks to my dad's obsession with his food saver. After being the passive beneficiary for a few years now, I've finally come around to coveting one of these vacuum sealers for my leftovers, chips, and pastes.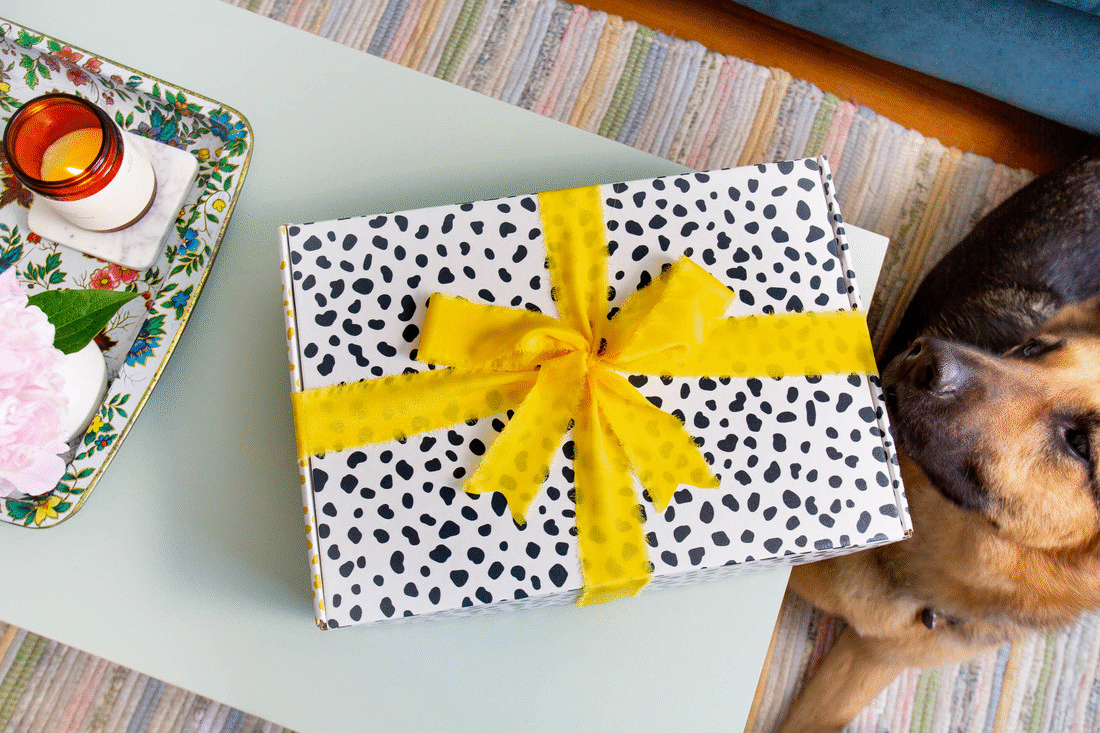 (JS & SB): For National Dog Day, we invite you to pamper your pooch with a Sit, Stay (In), Treat Yourselves gift box from Argos & Artemis, the community for good dogs and good people with good taste (previous contributors to A&A include Carmen Maria Machado, Porochista Khakpour, and a slightly bow-legged model some of you may recognize if you scroll down). This expertly curated set from friend of the newsletter Noel features highlights like a Strategist-approved bottle of Brightland olive oil, a vintage-style recipe card for peanut butter olive oil biscuits, two bags of sustainable cricket-based Chippin treats, and a decidedly Goop-y fair-trade alpaca wool llama squeaky toy from Peru. Packaging is 100% compostable, and 1% of all proceeds go to the Navajo Water Project, providing clean water to the Navajo Nation, which has been devastated by COVID-19. Digestivo readers can get 15% off their box with code DIGESTIVO15.
---
(Sorry for the farkakte photo selection this week, Noel's gif contribution aside)