007: Al Fresco? More Like Al Fres-no!
(JS) We're a week and a half into reopening phase 2, with a certain group of people in New York flocking to the streets sidewalks and parking lanes for a taste of sit-down service. Currently, dining in remains limited to outside in accordance with the city's Open Restaurants program, which permits the use of outdoor areas for service on a temporary basis. I attended a webinar last week hosted by the Downtown Brooklyn Partnership, where the DOT director of public space, Emily Weidenhof, introduced the self-certification process for restaurants to get in on the action. Basically restaurants may set up outdoor seating as long as they leave 6' between tables and an 8' clear path for pedestrians to use the sidewalk. The restaurant must provide barriers around this seating, and both sidewalk and roadway seating must be ADA compliant (with ramps, also supplied by the restaurant). Already 3200 restaurants had self-certified, with largely positive feedback regarding the application process, but major questions remain: what about restaurants that share a sidewalk with bus stops or fire hydrants, where outdoor seating is prohibited, or restaurants beneath elevated trains? How does contact tracing (still a recommendation rather than a requirement) work in the absence of actual walls? Must participating restaurants let the public use their bathrooms? And how is all of this to be enforced?
Watching this process unfold in my own neighborhood and online, I have to wonder who is this program really for? Industry voices are expressing discomfort with the urgency to return to dine-in service, and I wholeheartedly agree. Tejal Rao asserts that "restaurateurs, despite being pushed into the role, are not our public-health officials," and should not be burdened with managing risks for their customers and workers (her column revisits many of the questions raised in an earlier Cherry Bombe podcast about the risks and rewards of takeout in a pandemic). How much cash can owners really expect to bring in under these super reduced capacity guidelines, and who are they endangering in the process? In an op-ed for Eater, Amy McCarty argues the question of reopening is hardly a fair one for financially gutted restaurant owners, and that lacking government oversight, there is significant risk for further contamination and contagion.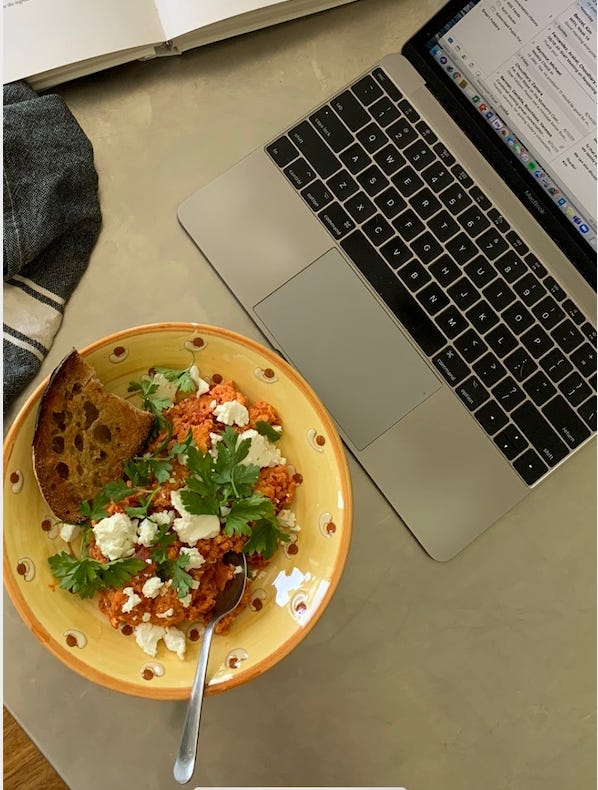 A decidedly not sad not desk lunch
Allegedly, failed 2020 presidential candidate and our communal source of shame B*ll de Bl*sio is re-examining plans to restart indoor dining in phase 3. If only he'd taken some time to re-examine that garbage budget as well. In the meantime, I'll keep cooking chez moi. Here's what I've been eating:
Strapatsada, a Greek egg dish also known as kagianas; think shakshuka, but make it a scramble; pairs well with Bulgarian feta

I finally tried Padma's yogurt rice, a leitmotif in her memoir and much welcomed seasonal solution for leftover rice

Hraime, a spicy Maghrebi Jewish fish stew frequently served on Shabbat (less ceremoniously, I enjoyed it for dinner Monday and lunch on Tuesday)
(SB) I'm writing this while waiting for the livestream of New York City Council's vote for the City's FY21 COVID-austerity budget to, well, stream live. If you've been a sentient human being in the city recently, you're likely aware that many have been calling for councilmembers to push for a budget that makes significant cuts to the NYPD (somewhere to the tune of at least $1 billion). Those of us calling for defunding the police have pushed for those cuts to come in the form of a hiring freeze and serious reductions in the NYPD's role as a defacto social services provider.
Instead, word on the street has it that the speaker and mayor have colluded on a different set of cuts: shuffling the headcount for school safety officers into the DOE budget and calling it $300,000 in "savings." On balance, it feels like councilmembers are more incensed that constituents have been calling their cell phones than about the fact that the police have been rioting in the streets and brutalizing protestors, all the while unaccountable to anyone but their morally bankrupt union. In one wildly disingenuous set of comments, one even suggested that the activists were all opportunistic white gentrifiers, rather than organizers who have been working to dismantle Rikers Island, create mutual aid networks, and actually make this city livable for working people. In any case, I expect the budget will pass. It will join the equally disappointing and foreboding New York State budget passed in April.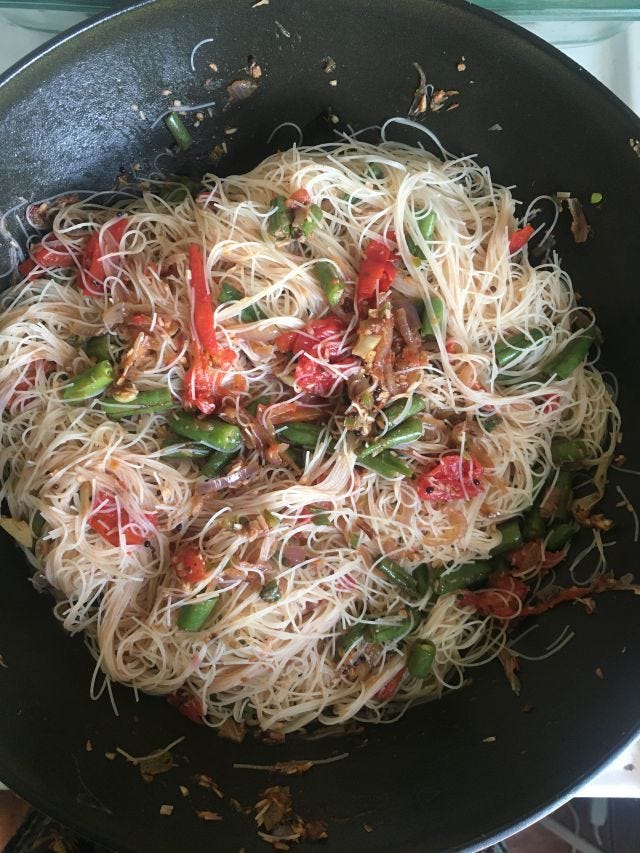 You had me at "jammy tomato," Meera
The above is rather shamelessly not about food or food culture ( but…), but I think it's time to call it: we once again find ourselves actively engaged in a battle for the soul of the city. It feels like harder times are almost certainly coming, but I hope we have each others' backs. Here's what I've been eating:
Hot weather food in the form of thakkali sevai with green beans from (once again) Meera Sodha's Fresh India; I go heavy on the chilis (nice to wonder: why am I sweating) and love to top with some cashews.

Permanent Rotation Coconut Rice with a very tasty yet maddeningly ungoogle-able kung pao duck sausage

A couple of too-hot dinners of washed rind cheese from Churchtown Dairy and this delish kind of heavy metal orange wine.
---

HOT IN HERRE: Overnight Oats

(JS) Conceptually, overnight oats are not something to overthink. Even just an average amount of thinking about this muesli-adjacent mush starts to rub me the wrong way. Letting oats soften in liquid overnight so that they're easier to gulp down... It's all just a bit pervy, innit? Figuring out your personal topping cocktail reminds me of Perez Hilton paparazzi faves at Pinkberry in 2007 (though real ones know the best mid aughts vaguely classist froyo spot was Forty Carrots, don't @ me). This is breakfast for the end of the world as we know it, and no matter your flavor preferences, this Goop-approved goop is guaranteed to keep your mornings cool.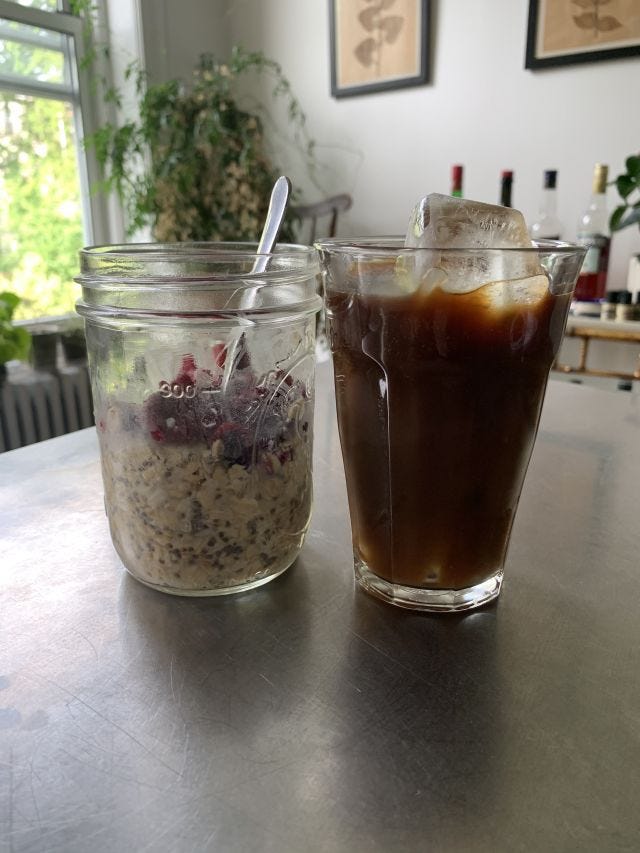 Thanks to the entire team for keeping things moving
I feel a bit strange sharing my recipe for overnight oats because I believe this breakfast treat is truly a personal journey, but I hope to provide you with a few guiding principles to chew on as you embark. Obviously we're starting with oats: rolled oats are standard, but feel free to sub in some steel-cut for a little textural variety. (SB: I went rogue and used some oat-based granola the other night.) You'll also need a liquid. I've been using oat milk, and yes, I have found myself in full math lady mode contemplating how these two forms of the same basic crop commingle. The mixins allow you to really make it your own: I like a couple torn dates for sweetness, but chopped apricots, raisins or currants also work. Usually I add coconut chips, and finish with a teaspoon or so of chia seeds, which swell overnight and help the whole thing come together as a sort of pudding. Maybe you're craving some toasted nuts and spices, or a couple drops of rosewater. Live your truth! (SB: For me, sometimes that truth is a little grated ginger and good maple syrup.) All of this gets vigorously stirred in a mason jar and set in the fridge for a full night's rest.
In the morning I like to stir in some additional fruit: frozen berries are my go-to, but sometimes I'll get crazy with chopped mango or shredded apple. (SB: It's cherry season baby!) I've also had great success with a splash of coconut cream or drinkable yogurt -- if you're a Park Slope Coop shopper, perhaps some Siggis' Filmjolk, or bottled lassis from the questionably named brand "That Indian Drink" -- in case your jar is looking a little dry. Mix it all together and momentarily forget we're living in a hellscape!
---
GLD: RHUBARB TORTE
(SB) A few weeks ago, the co-op (shoutout to Tannat, weekly source of joy and wine) had an abundance of rhubarb and I came home with several stalks but no real plan. I texted Jake, who recommended this kind of curious dessert, originally featured in Lucky Peach (RIP, and did you hear the upshot on Peter Meehan? Gross!) and now found in the blogosphere. My strawberries had gone bad and I ran out of both AP flour and regular refined sugar when I attempted this, but it stood up remarkably well to adaptation. (JS: FWIW, the original recipe did NOT include strawberries, hence my initial intrigue.) I took a chance on putting some (pitted) lychee fruit and blueberries in with the rhubarb and then went full-on NYT Cooking commenter, using some whole wheat bread flour for the crust, and a combination of all purpose and coconut flour for the filling. (JS: Respectfully, chaotic.)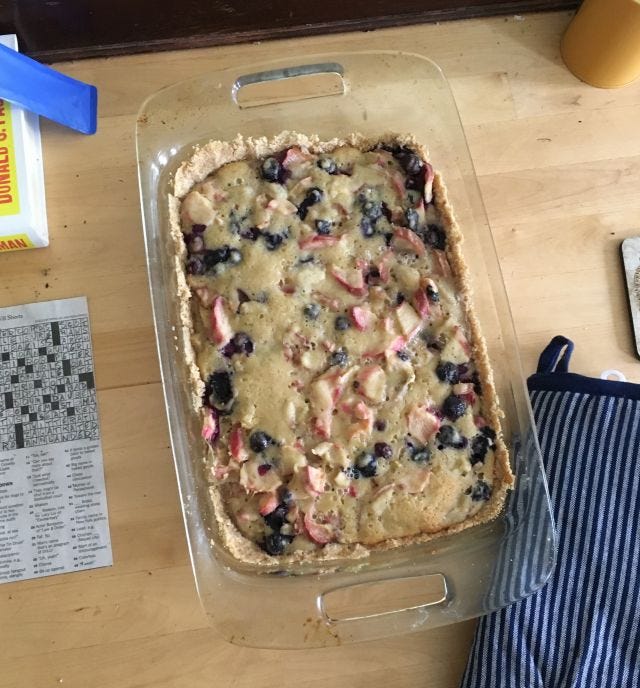 Defamation, negligence, nuisance, assault, and rhubarb
Believe it or not, the result was delicious. I honestly don't know what a torte is -- is this cake? Is this a bar? Who's to say! (JS: Help us, Jan Coulson, help us!!!!!) But the crust was both easy and decadently buttery (and I'm sometimes a little pastry-shy). The lychee played nicely with the custardy butter-cake vibe of the filling and the rhubarb's tartness. It was great warm and cold. Basically, I think you should probably make this before the rhubarb runs out. Run, don't walk, etc.
---
USE A CONDIMENT: Schug
(JS) While I like my food to pack some heat, I'm in fact not one to carry hot sauce in my bag (swag). There's a time and place for bottled hot sauce -- FYI this is a Crystal house -- but generally speaking I prefer my capsaicin in more complex forms, carefully layered with acid, alliums, and spice. Schug, also spelled zhoug or zhug, is a Yemenite condiment found in red and green varieties. The latter, which you can easily whip up at home, combines green chiles, garlic, fresh herbs, lemon juice, and a few warm spices: I use equal amounts of coriander and cardamom, but cumin provides an earthy funk. Fenugreek adds something both bitter and sweet but not out of place. Blitz these ingredients in a food processor, then stir into a neutral oil. We're aiming for something streaky, not silky. Use this liberally, and keep in mind it will slightly mellow with time.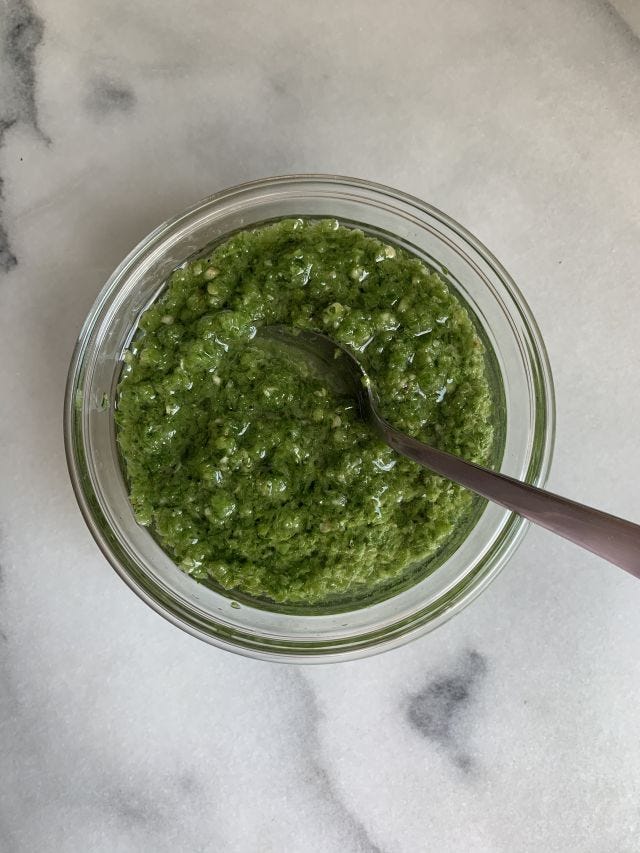 We'd put
that
sh*t on everything!
We love schug spooned onto scrambled eggs, or mixed with sauteed greens for a spicy green shakshuka. Spread it onto grilled meats, or mix it with yogurt for a spicy and cooling dip. Michael Solomonov adds some to labneh ice cream, but perhaps my favorite application is his recipe for spicy fennel salad. Thinly sliced fennel is slicked with olive oil and tossed with a few tablespoons of schug, then showered with fresh herbs. This is great on day one, but perfect the second day, after the flavors have settled and the fennel is just slightly pickled.
---
PERMANENT ROTATION: Morir Soñando
(SB) Despite living in upper Manhattan for several years, I slept on this Dominican treasure for far too long. My slumber is over...or perhaps just beginning. In addition to being named perfectly for the morbid/whimsical mood I find myself in most of the time, this drink is great for the summer. A mixture of orange juice and evaporated milk traditionally drunk for/between breakfast and lunch, it's pretty straightforward to make and feels like a real treat in the heat. Chef Zee also has a couple of tips to avoid having your morir soñando curdle -- stir vigorously and make sure the OJ & dairy are at the same temp. I realize I'm inviting a bevy of gentrification jokes here (JS: ya tu sabes...), but I've been skipping the sugar and making these with oat milk and orange-mango-pineapple juice.
---
WISH LIST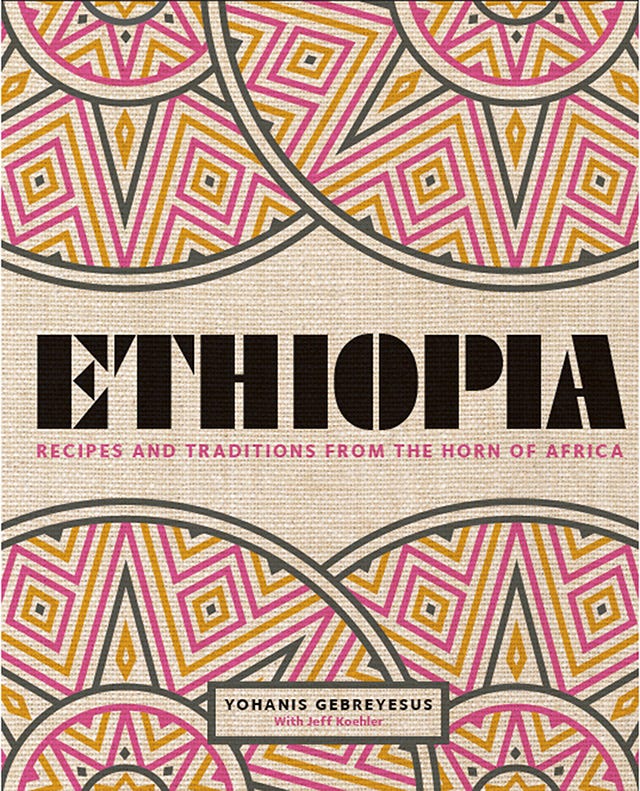 (JS) A summer fellowship in DC taught me that our nation's capital is indeed a swampy little mess full of tacky monuments and white gay clones. The saving grace of that godforsaken town is the excellent Ethiopian food. Kitfo from Habesha Market and Carry Out is the stuff of dreams. I would love an Ethiopian cookbook to better acquaint myself with this rich cuisine. I'm enticed by Yohanis Gebreyesus' Ethiopia: Recipes and Traditions from the Horn of Africa, but am mostly judging that book by its high-design cover and would eagerly welcome recommendations.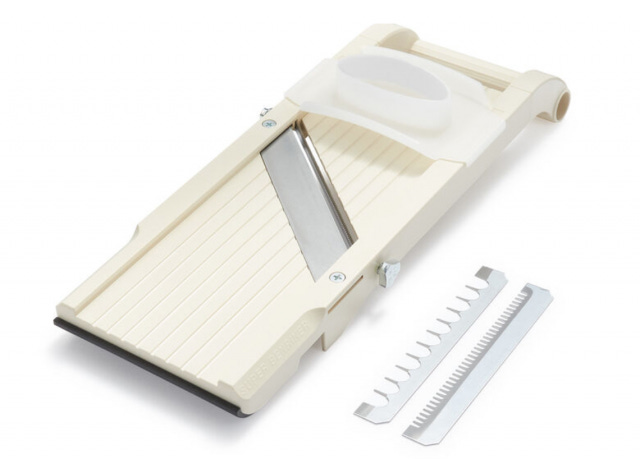 (SB) There are two kitchen staples I am shocked I don't own: a mandolin and a steamer. I would like both, please.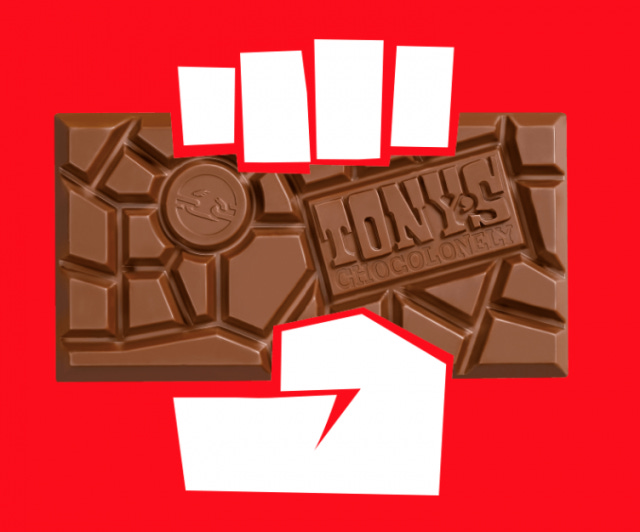 (JS & SB) What a time to be alive with a sweet tooth. We'd happily eat a lifetime supply of Tony's Chocolonely. Allegedly, it's ethical. We're not ashamed to say our picks would be the milk chocolate with caramel sea salt or the white chocolate with raspberry popping candy.

---